True Media Canada COVID-19 Media Impact, Part 2
Each week new insights and data emerge, providing a snapshot of evolving consumer behaviour as it continues to respond to the increased restrictions on physical movement and the reality that it will be many weeks before returning to "normal."
We thank our many media and research partners who continue to report on trends each week. Below are key highlights of the actionable data and insights that have been observed thus far:
Television & video viewing continues to increase and shift by daypart, by content and by platform.
According to a survey commissioned by Rogers on Canadian media behaviours, 73% of Canadians are turning to their TV because they need an escape from all the negative news in the media, seeking comedy above all else (net +37) followed by Documentaries, Drama, Action/Thriller and Children's Programming.
This trend also extends into connected TV. Samsung Canada released several key insights regarding the changing habits amongst its Canadian user base:
Streaming viewing is up 85%
Ad supported video on demand viewing up 91%, subscription video on demand viewing up 82%
Time spent with connected gaming consoles is up 118%
There is very little expectation among consumers that brands should stop advertising during the COVID-19 pandemic.
A recent global Kantar study reveals that a clear majority of consumers expect to see advertising during this time. However, tone and content must be carefully considered. The study indicates the "don'ts" of messaging during this time, which include using a humourous tone and exploiting the situation to promote the brand.
Radio/Audio continue to be heavily consumed, but the place of listening, device, and formats are changing. It also offers local feel and "companionship" via known on-air personalities.
A new study from Nielsen reveals that 83% of Americans are spending more time with radio as a result of COVID-19, and 51% agreed that listening to radio helps them feel "less stressed" during this time.
How has Digital purchasing behaviour changed?
True Media Canada will continue to share research and actionable insights to help all of our clients successfully navigate the rapidly changing and difficult environment.
Facebook User Engagement Predicted to Keep Declining
Despite its best efforts, the decline of user engagement on Facebook is still evident. In 2019, the average amount of time US adult Facebook users spent on the platform was 34 minutes. It is now predicted to hit an all time low of 33 minutes in 2020, compared to its peak of 40 minutes in 2016.
Users age 18-24 years old are spending more time on other platforms for gaming and videos, and while older users are still spending time on Facebook, it isn't enough to offset the decline among young adults. 
Where are users spending their time?
While the average time on Facebook is dropping, the time spent on both Snapchat and Instagram is rising. In 2016, the average amount of time spent on these platforms was 24 minutes and 22 minutes, respectively, which is now up to 27 minutes on both. 
Why will Facebook's user engagement continue to decline in 2020?
Their attempt at new features — such as stories, video shows, and dating features — won't have a big enough impact to truly catch on. A study conducted by Bizrate Insights in October 2019 stated that only 32% of respondents said they had watched videos on Facebook Watch and only 22% had utilized Facebook Story in the past couple of years.
The decisions the company has been making about political advertising and content moderation is only hurting them more. As the discussion continues, users will continue to fade. While political topics has always been a dividing factor on Facebook, as the 2020 US election draws near users will most likely opt to simply stay away from the conversation. 
The draw towards platforms such as TikTok, Instagram, Snapchat, and Twitch is because users want social media to be an easy, fun, and mostly positive experience — something Facebook's News Feed sparsely provides. 
How Do You Move Forward?
As the time spent on Facebook declines, make sure you aren't spending money to reach inactive users. Most importantly, work with media partners who know where to reach your audience and how. As social media advertising continues to expand its reach, it will become more important than ever to know what platforms to spend ad dollars on and which platforms no longer draw your audience.
What to Expect with Social Media and the Election Year
There is no denying there is a debate going on about how social media platforms should address political advertisements this coming election year. 
Earlier this month, Facebook CEO Mark Zuckerburg rallied behind the belief that social media platforms should be spaces that encourage free speech. With that he announced that Facebook will be posting all political ads, without fact checking, so that people can debate and come to their own conclusions after viewing. 
"As a principle, in a democracy, I believe people should decide what is credible, not tech companies." Zuckerberg stated in his speech. 
Jack Dorsey, Twitter CEO, took to twitter to claim his stance on the topic by announcing that Twitter will stop all political advertising on Twitter globally. In a series of tweets, Dorsey elaborates on this main idea: A political message reach should be earned and not bought. 
"A final note. This isn't about free expression. This is about paying for reach. And paying to increase the reach of political speech has significant ramifications that today's democratic infrastructure may not be prepared to handle. It's worth stepping back in order to address." Dorsey tweeted. 
Twitter's new policy will be enforced by November 22, 2019, with the exception of ads in support of voter registration. So far, Facebook is standing firm in its stance.
This debate can provide some insight into what to expect in placing your ads during the election year, and should be taken into consideration when planning your advertisements. If Facebook sticks with their decision, it could potentially mean Twitter will be a more ideal platform to place your ads during a time when ads easily get lost in the clutter.
Have you started planning for the election year?
Twitter's Q3 Performance Highlights
Twitter recently released their 2019 Q3 performance report. The numbers they report seem good overall, but there are a few concerns. Here are our highlights: 
Overall, Twitter is adding more users. The average Monetizeable Daily Active Users (mDAU) increased 17% year-over-year, reaching 145 million in Q3. mDAU is a more accurate measurement of the actual platform's performance because it only accounts for users Twitter can show ads to, rather than overall user count. 
Twitter's total revenue for Q3 was $824 million, compared to 2018 Q3's $758 million. By itself, an increase of 9% looks good. But it's important to note that revenue growth drastically slowed down in Q3 below market expectations, causing their stock to drop as a result. 
Twitter claims the main reason for the slowed revenue growth  is due to the issues they discovered with their Mobile Application Promotion (MAP). The MAP targeting system was using personal information provided by users for account security purposes to match them with relevant ads. After discovering the issue in August, Twitter stopped using the system and

issued an apology

, but has yet to find a replacement system yet. The lag in revenue will most likely still be reflected in Q4 as they try to implement a new system. Overall, this issue means that Twitter can correct it long term, but short term revenue will slow down. 
The total advertising revenue was $702 million, an increase of 8%. Video ad formats showed the most strength, especially Video Website Card and In-Stream Video Ads. 
Ad engagements increased 23%, primarily a result of increased ad impressions due to audience growth and improved clickthrough rates.
#MDMC18 Breakout Session On Crisis At The Speed Of Social – Social Media Crisis Management
Crisis is conflict that impedes a brand's ability to do day-to-day business, shared an MDMC18 social media expert. It's not just dealing with little online mistakes that are embarrassing to a brand, like tweeting the wrong thing at the wrong time; what is being defined as a crisis is much bigger. Although, even the smallest crisis on social media can cost a company millions! And that's why social media crisis management is an important and relevant topic in today's society.
Crises can either start on social media or are exacerbated on social media and start elsewhere. But one thing that we do know is that if a crisis is being talked about on social media, it is most likely spreading via other media channels as well, and spreading quickly. Seventy percent of crises are spread on Twitter and Facebook.
Unsurprisingly in this day and age, more than a quarter of crises spread on social media within only an hour. With 2.3 million social media users and 30% of users' time online being spent on social media, this can have a huge effect on brands. That's why it is so important to have a plan in place to deal with crises on social media before the crises starts to spread. And only 20% of companies have a plan in place to appropriately handle these types of situations! Obviously not being prepared and equipped to handle a crisis could be detrimental to a brand's success.
There's a lot that goes into the preparation long before a crisis is at hand that will set a brand up to successfully handle a crisis on social media.
Try to predict the crises that might negatively affect a brand. Planning is dependent on low to high impact and less to more probable crisis situations.

Use social forensics and free tools such as TweetBeam and TwitterFall to keep an eye on what is circulating on social media about your brand.

Know how a crisis compares to other situations your brand has dealt with

by benchmarking them.

Have a process in place to escalate the issue to the correct person/people.

Have a rapid activation plan in place. A crisis can happen at any time and all hands will be on deck.

Coordinate all messaging in response to a crisis and anticipate follow up questions that might come out of public response. Keep in mind that facts don't always win arguments, but tone and message can matter more.
Obviously brands cannot ever be completely prepared to handle a crisis, but it is important for all brands to have the proper plans in place to deal with crises if and when they arise – especially with social media playing a key part in the conflict and the resolution of crises.
YOUTUBE REMARKETING IS FOR YOU!
Written by Joey Fendler and Casey Matter
Want your YouTube ads to push awareness and conversions even further? Are you looking for effective ways to build retargeting audiences to fuel your funnel? In an average day, YouTube reaches more 18+ viewers than any TV network. What's even better is the ability to leverage data on those who interact with your YouTube videos or channel into other areas of your paid media initiatives. In general, you can apply this remarketing audience tactic to any media that passes through Google Search, programmatic, and YouTube as well. Reinforcing your message with people who have seen and interacted with your videos on YouTube is likely to increase your ROI as well as other significant benefits reported by Google.
Additionally, you can go even further than a generic retargeting list and segment these video viewers into users who have interacted with the video through commenting on the video, liking the video, viewing a certain video, or subscribing to the video's channel. You can build a plethora of lists based on different criteria and what you ideally want them to do once they reach your website.
Specifically, Google announced this summer that YouTube audience lists can be used with remarketing lists for search ads (RLSA) to help you reach more people who already have an interest in your brand.
Unless you're just getting started with your business and only your mom, best friend, and dog are visiting your site, you should be utilizing remarketing. If you have an established YouTube channel that gets a strong significant amount of monthly views, then you should definitely be utilizing YouTube remarketing. Keep in mind, however, that there is a minimum requirement of 1,000 subscribers and 4,000 viewing hours in the past 12 months in order to have ads shown on your channel. If you'd like to read more about YouTube's new requirements, you can find it here. YouTube remarketing is a great way to improve your ROI and efficiently spend your budget in order to enhance your targeting and make your media dollars go further.
FACEBOOK CONFIRMS TEST OF A DOWNVOTE BUTTON FOR FLAGGING COMMENTS
Background: After Facebook updated their mission last year and all the scrutiny around dispersing fake news, the social media giant has rolled out a test of a downvote button as a way of flagging comments that may be deemed inappropriate or misleading. This is another element – a way of peer-to-peer monitoring – in which the motivation is to provide a way for users to provide signals for inappropriate, uncivil, or misleading comments.
Details:
Facebook is adamant this is NOT a "dislike" button
This is a short term test, affecting a very small group of people (5% of Facebook users on Android devices in the U.S.)
The downvote action currently does not affect ranking for comments, the post, or the profile page. The test is not about giving feedback to the commenter, it's about giving feedback to Facebook at this time
The button applies strictly to comments on a post, not downvoting the post itself
Currently, this only applies to public page posts, nothing around sponsored posts yet
Impact: Facebook is really good at testing things out on small scale to perfect before rolling out to their broad user base. As such, there's no way of telling when this update will become available to the masses, but if their test goes well we can anticipate this becoming more mainstream.
It's possible that this could eventually impact paid sponsored posts, however Facebook ads already go through a review before being approved whereas a public page post gives the author unlimited freedom to publish whatever they want. If this does come around to sponsored posts, implementation of the downvote shouldn't change much in terms of strategy as undesired ads today already receive a low relevancy score which has negative impacts on performance, but this effect could be somewhat amplified from the potential long-term rollout.
YOUTUBE'S MOST RECENT UPDATE
YouTube is the universal lifeline to the hearts of many millennials, whether it's for watching and sharing Parks and Rec clips, learning how to make a meal because "adulting is hard" or sharing the latest viral video of a Philadelphia Eagles fan getting tackled by a cement pillar. With YouTube's hundreds of uses, 1.3 billion users and 7 billion videos and counting, it's easy to see why it's the second most visited site and the king of online video viewing.
Since 2007, users on YouTube have been able to monetize videos, which works by way of Google AdSense, allowing the uploader of the video to share the revenue produced by advertising on the site. This is where advertisers come into the mix by developing campaigns around running video ads that will eventually attempt to reach their desired audience and increase their return on investment.
Recently, YouTube took measures to enforce brand safety after seeing advertisers pull out of the YouTube space due to ads being placed alongside some unsavory videos, implementing a 10,000 lifetime view count restriction for each channel to be eligible for the partner monetization program. This along with additional advertiser controls within AdWords has provided assurance to advertisers and their brands.
However, this past week, Google announced they are revising this restriction now to channels with at least 1,000 subscribers and 4,000 hours of watch time within the past 12 months. This also comes to a surprise to YouTube users that had previously met the 10,000 lifetime view count as they will not be grandfathered into the new rules. This change will be enforced starting February 20, 2018 and will affect all YouTube advertisers and content creators.
What does this mean for advertisers and content creators?
For small YouTube content creators, this is a slap in the face to them as they most likely won't be eligible for revenue sharing anymore and may make it even more difficult to have their videos seen in the watch space of YouTube. For advertisers and brands, this is definitely a step in the right direction for tightening and enforcing the integrity of the YouTube brand and platform. For a site that has 30 million visitors everyday, 300 hours of content uploaded every minute, and 5 billion daily views, responsibility and monitoring of videos is paramount for the second largest search engine on the web.
While it's not clear how this new update of the restriction will impact advertising inventory, common sense says that if you narrow a doorway, it will be a lot harder for objects to get through. This same rule applies to the YouTube placement pool. Iif it becomes narrower and competition for placements increases, we could see this impacted in metrics if we need to increase bids for each placement. Cost per views could potentially increase and view rates could potentially decrease for some. Keep an eye on your YouTube campaigns after February 20th for any noticeable trends.
Facebook's newest algorithm change and why you need to be aware


If you haven't yet heard the buzz surrounding the newest change coming to Facebook in 2015, you may want to take a moment and keep reading to see how this change affects your business.
Facebook is sending a clear message to brands, "No more free promotion."  In 2015, Facebook will launch its new algorithm that will hide overly promotional posts, making it more difficult for brands to reach their fans organically. The issue no longer revolves around how many fans will see your post, typically no more than 2-8%, but rather IF your fans will see your post at all.
By now you're probably wondering why Facebook is taking this action and what your brand should do. We are here to help walk you through this change and give you some advice on the matter.
Why is Facebook doing this?
Facebook says its newest action is in response to users who are tired of seeing posts that push them to buy a product or view actual ads disguised as post.  While at first this may seem like Facebook's excuse to make more money by forcing brands to purchase ads, let's take another look at the methodology based off what we already know to be true.
1. Facebook is a social media platform designed to connect people socially, from around the world.

As a brand you are speaking to an audience in a completely different way than marketers were 10, 15, or 20 years ago. With social media, the conversation is all about the consumer.  In fact, it is more of a conversation than a direct sales approach.  Let's not forget, the consumer is not using social media to be sold to, they are there for friendship, advice, play, and sharing.  As a brand, it's your job to come up with unique ways of connecting to your fans that let them see you in a new light, as a friend or confidant rather than a sales organization.
2. It's Viral!


It takes years to gain a fan and a second to lose them. Essentially, Facebook hiding your overtly promotional post is the least of your worries! They may actually be doing you a favor. These days, consumers are far more likely to switch brands or try a new brand then they are to remain loyal to a single brand. Along with this easy-come-easy-go attitude is a quickly spreading viral component. Think of social media as the world's fastest and widespread form of word-of-mouth.  Essentially, when good things are being said, it's a marketers dream, but when bad things are being said, it's your worst nightmare. The only difference is that brands and small business owners can help control the conversation by listening to the consumer and responding.
The ability of marketers to hear what their consumers are saying about them gives them power that did not exist prior to social media. This is extremely important: if a consumer is put-off by a brand, it takes only seconds for them to alert their 500+ friends of their feelings regarding that product or service, and only another second for those friends to alert their friends of those same feelings, and so on. If you are not there to listen and curb the conversation you risk far more than not having your audience see your ad.
3. Paid advertising works and organic leads have not died; we just have to be smarter than the algorithm.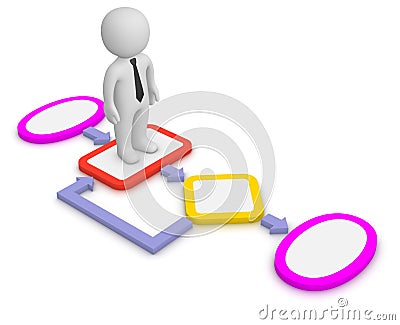 Facebook's new algorithm only applies to organic non-paid posts. It won't limit the viewability of paid ads. These paid ads, targeted strategically, can go a long way for a brand and have proven very successful thus far.
What does this mean for your brand?
Well, let's consider a key marketing rule of thumb: know your audience. Here at True Media we strive to create well-rounded, high-impact campaigns for our clients that use a variety of media outlets based on research of your company, its consumers, and their consumption habits. Our plans include social media, but more importantly, they also include consultation packages that, among other things, alert our clients to best practices and changes such as the ones outlined in this post. It's important that, as a brand, you know your audience and are interacting with them in ways that are appropriate for the channels you are using.
Here's an example. You likely speak to your customers differently in an email than you do on a billboard or in a magazine. Keep in mind that today's consumer doesn't respond well to hard sells. Marketing is about cultivating relationships and trust. Consumers are demanding transparency, security, and honesty from brands. These overtly promotional posts that only intend to sell do not fit what consumers want in today's social media environment.  So, is Facebook really harming brands, or are they listening and responding to what consumers are saying?  On that note, are brands listening? If not, they should be.
What can you do?
1. Talk to your True Media Social Media Expert.


Our Social Media Managers are here to consult with clients on all things social media, including training on how you should be talking to your consumers. Use them! They love talking about this stuff.
2. Build your email audience.


There is more to be gained from an email marketing program than meets the eye. Invest in a CRM system; gain insight into your audience through consumer modeling reports and understand your key customer. While there are best practices involved with email marketing, whether or not your email is read is controlled by the consumer rather than an algorithm. Again, know your audience!
3. Invest in a Digital Marketing plan and analytics.




Digital marketing has opened a world of possibilities for marketers. A marketing campaign that carries your message through traditional, digital, and social means in a seamless and unified manner cannot be beaten.  With digital, marketers gain valuable insights that were previously unknown. Analytics tell us who's looking at our ads, following the consumer throughout their journey and giving you a better idea of the path your customer is taking to get to the sale.
All of this data increases your ability to talk to your consumers in an efficient and more cost-effective manner by increasing return on investment. Digital analytics also give insight into ROI on traditional media investment by shedding light on spikes in traffic to your website that coincide with traditional tactics and placements.
We've seen this change coming. Facebook has been slowly but surely making it near impossible for organic posts to be seen by consumers. This doesn't mean you shouldn't have a presence on Facebook, but it does mean that as advertisers, we need to think smarter, engage our consumers, and drive traffic to our site in new ways, and not just via Facebook. It also means it's time to put some money behind your post or pay for ads to ensure that your voice is heard.