Facebook's newest algorithm change and why you need to be aware
Posted on December 3rd, 2014 by True Media


If you haven't yet heard the buzz surrounding the newest change coming to Facebook in 2015, you may want to take a moment and keep reading to see how this change affects your business.
Facebook is sending a clear message to brands, "No more free promotion."  In 2015, Facebook will launch its new algorithm that will hide overly promotional posts, making it more difficult for brands to reach their fans organically. The issue no longer revolves around how many fans will see your post, typically no more than 2-8%, but rather IF your fans will see your post at all.
By now you're probably wondering why Facebook is taking this action and what your brand should do. We are here to help walk you through this change and give you some advice on the matter.
Why is Facebook doing this?
Facebook says its newest action is in response to users who are tired of seeing posts that push them to buy a product or view actual ads disguised as post.  While at first this may seem like Facebook's excuse to make more money by forcing brands to purchase ads, let's take another look at the methodology based off what we already know to be true.
1. Facebook is a social media platform designed to connect people socially, from around the world.

As a brand you are speaking to an audience in a completely different way than marketers were 10, 15, or 20 years ago. With social media, the conversation is all about the consumer.  In fact, it is more of a conversation than a direct sales approach.  Let's not forget, the consumer is not using social media to be sold to, they are there for friendship, advice, play, and sharing.  As a brand, it's your job to come up with unique ways of connecting to your fans that let them see you in a new light, as a friend or confidant rather than a sales organization.
2. It's Viral!


It takes years to gain a fan and a second to lose them. Essentially, Facebook hiding your overtly promotional post is the least of your worries! They may actually be doing you a favor. These days, consumers are far more likely to switch brands or try a new brand then they are to remain loyal to a single brand. Along with this easy-come-easy-go attitude is a quickly spreading viral component. Think of social media as the world's fastest and widespread form of word-of-mouth.  Essentially, when good things are being said, it's a marketers dream, but when bad things are being said, it's your worst nightmare. The only difference is that brands and small business owners can help control the conversation by listening to the consumer and responding.
The ability of marketers to hear what their consumers are saying about them gives them power that did not exist prior to social media. This is extremely important: if a consumer is put-off by a brand, it takes only seconds for them to alert their 500+ friends of their feelings regarding that product or service, and only another second for those friends to alert their friends of those same feelings, and so on. If you are not there to listen and curb the conversation you risk far more than not having your audience see your ad.
3. Paid advertising works and organic leads have not died; we just have to be smarter than the algorithm.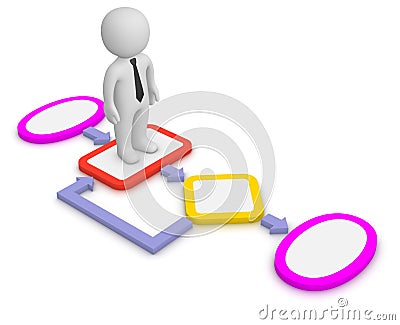 Facebook's new algorithm only applies to organic non-paid posts. It won't limit the viewability of paid ads. These paid ads, targeted strategically, can go a long way for a brand and have proven very successful thus far.
What does this mean for your brand?
Well, let's consider a key marketing rule of thumb: know your audience. Here at True Media we strive to create well-rounded, high-impact campaigns for our clients that use a variety of media outlets based on research of your company, its consumers, and their consumption habits. Our plans include social media, but more importantly, they also include consultation packages that, among other things, alert our clients to best practices and changes such as the ones outlined in this post. It's important that, as a brand, you know your audience and are interacting with them in ways that are appropriate for the channels you are using.
Here's an example. You likely speak to your customers differently in an email than you do on a billboard or in a magazine. Keep in mind that today's consumer doesn't respond well to hard sells. Marketing is about cultivating relationships and trust. Consumers are demanding transparency, security, and honesty from brands. These overtly promotional posts that only intend to sell do not fit what consumers want in today's social media environment.  So, is Facebook really harming brands, or are they listening and responding to what consumers are saying?  On that note, are brands listening? If not, they should be.
What can you do?
1. Talk to your True Media Social Media Expert.


Our Social Media Managers are here to consult with clients on all things social media, including training on how you should be talking to your consumers. Use them! They love talking about this stuff.
2. Build your email audience.


There is more to be gained from an email marketing program than meets the eye. Invest in a CRM system; gain insight into your audience through consumer modeling reports and understand your key customer. While there are best practices involved with email marketing, whether or not your email is read is controlled by the consumer rather than an algorithm. Again, know your audience!
3. Invest in a Digital Marketing plan and analytics.




Digital marketing has opened a world of possibilities for marketers. A marketing campaign that carries your message through traditional, digital, and social means in a seamless and unified manner cannot be beaten.  With digital, marketers gain valuable insights that were previously unknown. Analytics tell us who's looking at our ads, following the consumer throughout their journey and giving you a better idea of the path your customer is taking to get to the sale.
All of this data increases your ability to talk to your consumers in an efficient and more cost-effective manner by increasing return on investment. Digital analytics also give insight into ROI on traditional media investment by shedding light on spikes in traffic to your website that coincide with traditional tactics and placements.
We've seen this change coming. Facebook has been slowly but surely making it near impossible for organic posts to be seen by consumers. This doesn't mean you shouldn't have a presence on Facebook, but it does mean that as advertisers, we need to think smarter, engage our consumers, and drive traffic to our site in new ways, and not just via Facebook. It also means it's time to put some money behind your post or pay for ads to ensure that your voice is heard.